Today the Bethesda store have added some nifty accessories for fans of its Elder Scrolls franchise. If you have been in need of a new wallet or messenger bag but have yet to find something that adequately shows off your love of dragons and all things leather then you are now in luck!
The company has recently added such items as well as new notebooks, containers and keychains to its online catalogue. Each piece is crafted from leather and features the Elder Scrolls signature Skyrim logo.  The items look well put together and if you are a big enough Skyrim fan may just be what you've been looking for.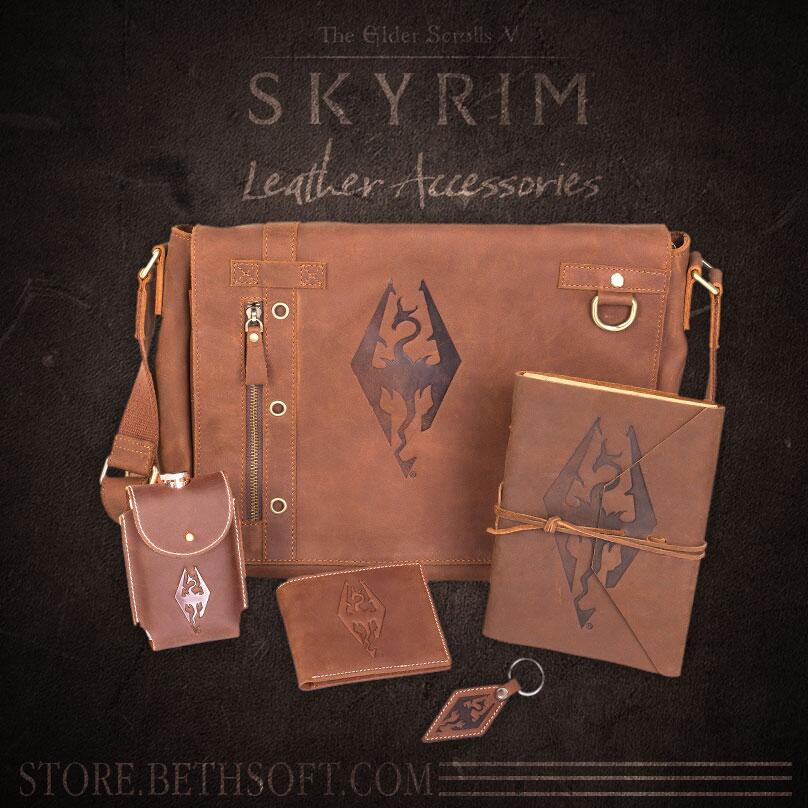 You can find the new items at the official Bethesda Store below.
Link: The Bethesda Store